How To Set Up Free Craigslist Email Notifications
Searching Craigslist manually is old-school. In this high-tech world there's no reason to have to keep going to a webpage and clicking the search button. Craigslist now has email notifications also know as email alerts. You can search Craigslist for the item you want then save the search to receive notifications when someone posts what you want.
It's very easy to do…
First, go to Craigslist.org and create a search exactly the way you want it.
Then, click the email alert link and it will create the alert for you.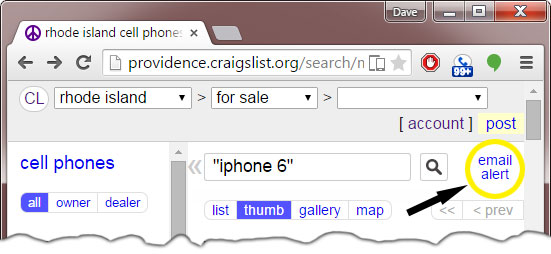 Then it will take you to the alerts page where you can edit or delete your search alerts.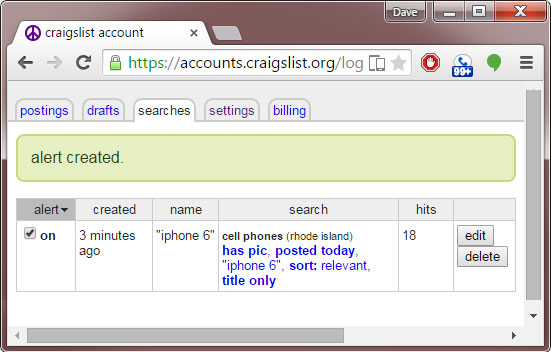 When new items matching your search gets listed on Craigslist, you will get an email with the new items in it.
If ebay is your thing and you want free automated ebay notifications you can go to AutomatedSearches.com